Ewww my blog is so ugly, I need to change it. I spent a lot of time trying to change the template and it wouldn't work so I need to figure something else out.
We decorated Halloween cookies, the kids LOVE doing this. They get all creative and I just use the Betty Crocker sugar cookie mix that comes in a bag and I add flour and cut the butter less than half. Then I make yummy frosting.
Here is Muriaa with her cookie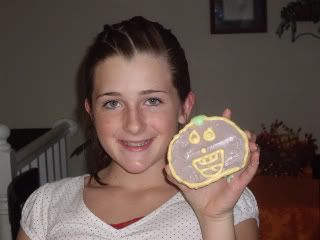 And Noah
And Muriaa and Noah
And Luke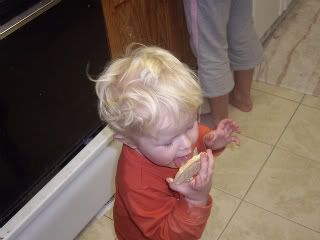 And Hailey during...http://i131.photobucket.com/albums/p284/supamomof5/cookies009-1.jpg
And Hailey after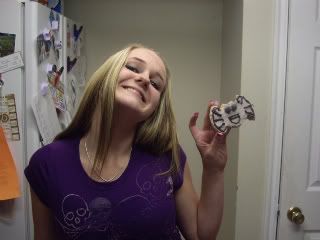 And finally the finished cookies....good times...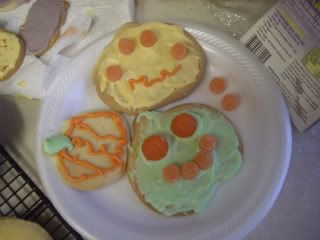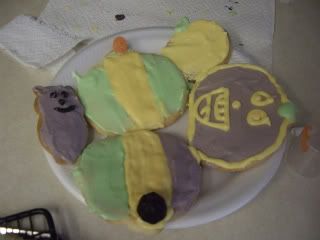 We have a tradition of making scones and chili before going trick or treating next Friday, so hopefully I will take some pics, but I won't promise. I make sure the kids are involved in everything I make and hopefully will teach them something, who knows.